Escape to a quiet place - I DESERVE IT is your Urban Sanctuary, where we help you to dive back into life energized, rejuvenated and recharged.
Accentuate your natural beauty and inner healing through the combination of natural and premium international skin care brands, used in the finest spas and salons worldwide, we have created cutting edge treatment technologies, to resolve your beauty, wellness and grooming concerns.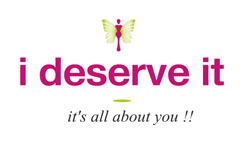 And Because we all deserve to live the good life, At I DESERVE IT we believe that multiple subtle enhancement can dramatically effect persons appearance while preserving natural balance of your features. And so we have treatments ranging from "quick fixes" for those short of time and long lingering treatment options for deep relaxation for yourself or your loved ones.
Approach to an Integrated Health and beauty - I DESERVE IT has an experienced team of Cosmetic Doctors, Beauty Therapists, Remedial Massage Therapists and Receptionists dedicated to providing high class levels of expertise and service. I DESERVE IT is as a location to have all of your aesthetic needs seen to in just one location.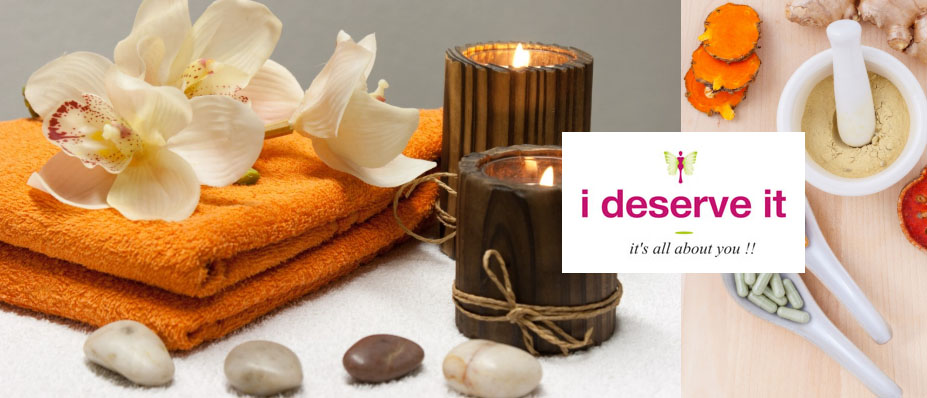 I Deserve It Team:
Dr. Uma Chillalshetti
Founder, Managing Director
A Dynamic, focused Medical Professional with more than 20 years experience, who has successfully ventured into the Beauty and Wellness industry and in a short span of time, has managed to be recognized as one of the leaders in this field. She has in a short span of 3 years set up 4 well known brands I DESERVE IT, I WELLNESS, I IMAGE MANAGEMENT COMPANY, ATULYAM.
Ms. Vatsala Chillalshetti
CEO
The Face of the Company and The person who runs the company is a ever smiling, happy positive individual who makes sure every guest is treated like royalty. She is a Marketing Professional with 20 Years experience and has a wide knowledge of the industry. She runs her team of leaders with verve and panache.
Hair :
Get salon perfect hair right at the comforts of your home with LOREAL exclusive line of hair products. Highly-recommended by salon professionals, our hair coloring creams, shampoo, and hair treatments are sure to get you that celebrity look for best price in town they cost in a regular salon.
Head Massage, Hair Styles, Hair Treatments, Hair Color, Hair Spa, Hair Wash, Blow Dry, Hair Ironing, Hair Cut, Hair Rebonding, etc
Skin :
We believe that everyone deserves a great skin! In order to enable this to happen Pamper yourself with the basics. Good sun protection and gentle cleansing can keep your skin healthy and glowing for years to come. Good skin care and healthy lifestyle choices can help delay the natural aging process and prevent various skin problems.
Also for intensive skin care we provide the latest and most effective treatments to achieve the best results at an affordable price.
Facials, Cleanups, Skin Analysis, Skin Lightening, etc
Bridal :
I Deserve It ensures that you will look your most outstanding in any type of lighting, from indoors to outdoors at the same time your beautiful makeup should last from your first photo, 'till your last dance.
Reserve your date now for the look you've always dreamed of: Classic, Romantic, Dramatic, Natural, Elegant.
Bridal Makeup & Hair Style, Signature Bridal Package (3 days), Signature Bridal package (1 Day), Party makeup, Pre Bridal Packages, etc
Make overs :
This a transformational, customised program which is used to change a personality through individually personalised beauty regime, changing the looks of the hair through flattering haircuts, color and signature key looks only for you. It also involves a customised makeup tutorial and styling session.
It is a programme which showcases your personal brand to the outside world.
Hair Makeover, Makeup Coaching, Personality Development, Etiquette and Grooming, Wardrobe styling, etc
Spa :
Team at I Deserve It believes that massage and holistic body treatments and alternative therapy is all about healing for the emotions and for the body, having these treatments is simple and effective route to general wellbeing via our largest sensory organ our skin. Massage is the oldest and simplest form of healthcare. The uncomplicated process of holistic therapy techniques is proven to unleash countless therapeutic and anti ageing benefits from helping the heart rate , blood pressure, breathing and digestion.
In today's stressful and tumultuous world, one of the many methods that people employ in order to relax is massage. Massage therapy is quickly becoming a preferred method of stress relief and relaxation. The key to this form of therapy is to target areas on the body that tend are susceptible to pressure and try to release whatever strain they may be experiencing. Many persons, if not everyone, is familiar with the traditional form of massage in which the hands are used in order to release pressure from the body Vital statistics are minor contributions to the beautiful body.
Begin the journey of peaceful healing through these treatment.Massages, Scrubs, Body Wraps, etc
Spa Party :
Spa parties are spa themed events and parties. Corporate Event Planners use Spa parties for the ultimate high-touch, branded customer experience, while individuals use spa parties for the perfect bridal shower, bachelorette , birthdays or Girls Night Out!
Spa Kitty parties, Spa Bridal hen Parties, Spa Birthday Parties, Spa Children's Parties, etc
Spa Rituals :
SPA RITUALS are exotic treatments using touch , meditation and various exclusive products which are directly sourced from the natural environment to re-balance the mind,body and spirit connection.
The body is soothed and deeply relaxed through with purposeful touch, flowing pressure movements and the breath which allows you to feel the relaxed and serene .The spirit and the soul is calmed and you are at the center of yourself and feel at one with the universal energy.
The results of this treatments will leave you refreshed and ready to take on the next challenge. Aura Balance Body Ritual, Center yourself Body Ritual, Open Minded Body Ritual, Savasana Body Ritual, etc
I Deserve It Spa Memberships
Become a Member and get attractive Offers. Membership is given to clients at a price of Rs 1000 .It is applicable for 4 members of a family and they get 20%off on any services taken.We also offer free foot reflexology of 30 min to one person who is buying the membership.
SHARE THIS: