14th Oct 2017
THANE: With the less than a week left for the festival of Diwali, the markets in the city are full of lights, lanterns and diyas.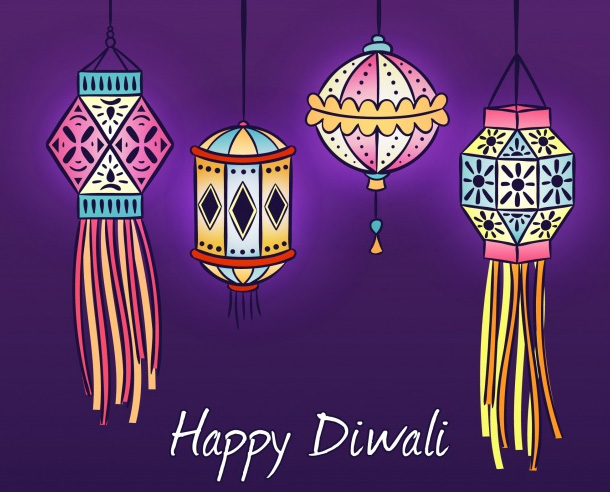 Be it a vibrant variety of cane, jute and cloth made kandils or reusable floating rangolis and traditional clay diyas, many stores have gone a step ahead and ensured that all their Diwali decorations are made from eco-friendly material in an attempt to be a part of the green celebrations this year.
From Kandils or lanterns made from jute, bamboo, cloth and paper to rangoli powder made from extracts of plants like haldi, kumkum, indigo, rice, etc, these store owners have stocked their shelves with a variety of green options to make it easy for the residents to celebrate the festival of lights with a clear conscience. Madhu Doiphode, owner of city-based Sarvadnya Arts, said, "While we have been making festive decorations since a decade, we have noticed a growing craze of eco-friendly ones over the past four years. We use cardboard, bamboos, jute, cloth and paper to make17 varieties of lanterns including cylinder kan dils, pineapple kandils, diya kandils and traditional kandils etc. The colours we use are all water colours and eco-friendly."
"We make out colours by crushing and drying some parts of plants including haldi, kumkum, indigo and rice. We started making it for a few people who used it in their home around goddess Lakshmi's idol.Meanwhile many others then used artificial colour powders.Over the past few years, the demand for these natural colours is on a rise and we begin making it two months in advance to keep up with the demand," said Meena Bali (57) who has her stall on thane station road.
"While there is a growing ri se for the fancy decorations on website, citizens continue to prefer buying traditional clay diyas, kandils and torans from the shops. We make clay diyas, floral torans, festive wall hangings and other such decorations with this traditional touch to cater to our customers," said Kusum Kothari (48), who runs a workshop with a team of eight other women at Vrindavan society. Many stores in the city have also started stocking up on ecofriendly rangolis and torans which are made from acrylic sheets, float on water and are reusable over the years.
Source : timesofindia.indiatimes.com
SHARE THIS: