3rd Nov, 2017 2017
THANE: The Central Railway will operate a five hours traffic and power block on the Up slow line between Mulund and Thane stations on the intervening nights of November 3- 4 and 4-5 for undertaking repairs on the Kopari bridge on the Eastern Express Highway.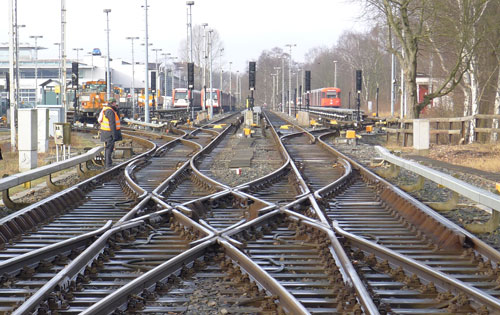 Image source: irctc-co.in
A 100m stretch of the highway runs over the railway tracks between the two stations. The blocks will be held between 11.30 pm and 4.30 am leading to diversion and partial cancellation of suburban services.
Up slow locals leaving Thane at 11.43 pm to 4.29 am on these days will run on the Up fast line between Thane and Vikhroli and will not be available at Nahur and Kanjurmarg stations. Down slow locals leaving Mumbai Chhatrapati Shivaji Maharaj Terminus on these days at 10.38 pm and 11.04 pm to Thane will be short terminated and operate till Kurla only.
Passengers are requested to bear with the Railway Administration for the inconvenience caused.
Source : timesofindia.indiatimes.com
SHARE THIS: