27th Oct 2017
THANE: The freshly approved metro connect between Thane and Bhiwandi-Kalyan could soon cut down the travel time between these cities to barely 40 minutes compared to the present arduous two hour journey made via the dense road or railways.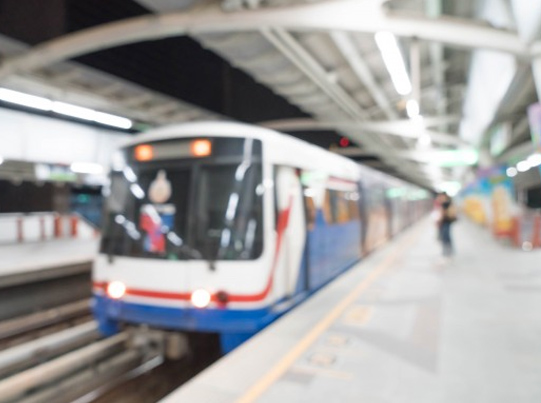 Image source: Freepik.com
The state cabinet on Tuesday approved the 24-km-long ambitious fifth metro line. TOI Thane was the first to report last year about the state plans to connect these three growing cities on the fringes of Mumbai through the metro connect.
Presently, it takes nearly two hours to reach either of the cities and during peak hours it takes even longer. The route is not only densely populated but the narrow road and inadequate transport modes of transport between the cities adds to the inconvenience of commuters. In addition, the heavy influx of private transport and freight vehicles on the route often leads to massive pollution.
"The metro link will drastically cut down the travel time to around 40 minutes once made fully operational. There are 17 halts provided to the route and will prove to be an eco-friendly alternative on the otherwise dense corridor," informed a MMRDA official requesting anonymity.
Speaking about the necessity of the metro link in this area, a MMRDA official informs that a transportation strategy was devised by the planning agency few years back that hinted a near double population growth and employment avenues for Kalyan and Bhiwandi. As per the study, Kalyan would see nearly 46 lakhs residents staying here by 2031 which is nearly 100% more than the 23 lakh population recorded in 2005 while in neighbouring Bhiwandi, the numbers would rise to 13lakhs from the 6.8lakhs recorded in the base year.
Thane traffic officials estimate a nearly 5-6lakh volume of traffic that moves daily between Thane, Bhiwandi and Kalyan at present which is likely to increase in the next few years. Officials foresee a simultaneous increase in traffic due to employment generation in these areas with Kalyan and Bhiwandi collectively witnessing 18lakh people travelling to them in the next 15 years, which is nearly three times the existing count. A notable drift of these passengers could be from Mumbai and Thane thus necessitating the metro link, informed a highly placed officer.
Shiv Sena MP from Kalyan, Shrikant Shinde, who had recommended a metro connect to these distant suburbs said the approvals comes as a big relief to commuters from these areas. "The areas beyond Thane have seen a huge growth in population in recent years. However, the modes of transportation have remained limited causing immense inconvenience to them. We have been regularly following up with the regional authority for connecting the three cities on the metro map," he said.
Source : timesofindia.indiatimes.com
SHARE THIS: