September 12, 2019
As protests mount over tree-cutting in Aarey, the Mumbai Metropolitan Region Development Authority (MMRDA) has shelved a plan to build the Metro 4 yard and allied facilities in a green zone in Owale in Thane. A notification, issued on August 30, says the yard and the allied facilities will now come up in Mogharpada across Ghodbunder Road. The decision means that 40 hectares of green cover can breathe easy.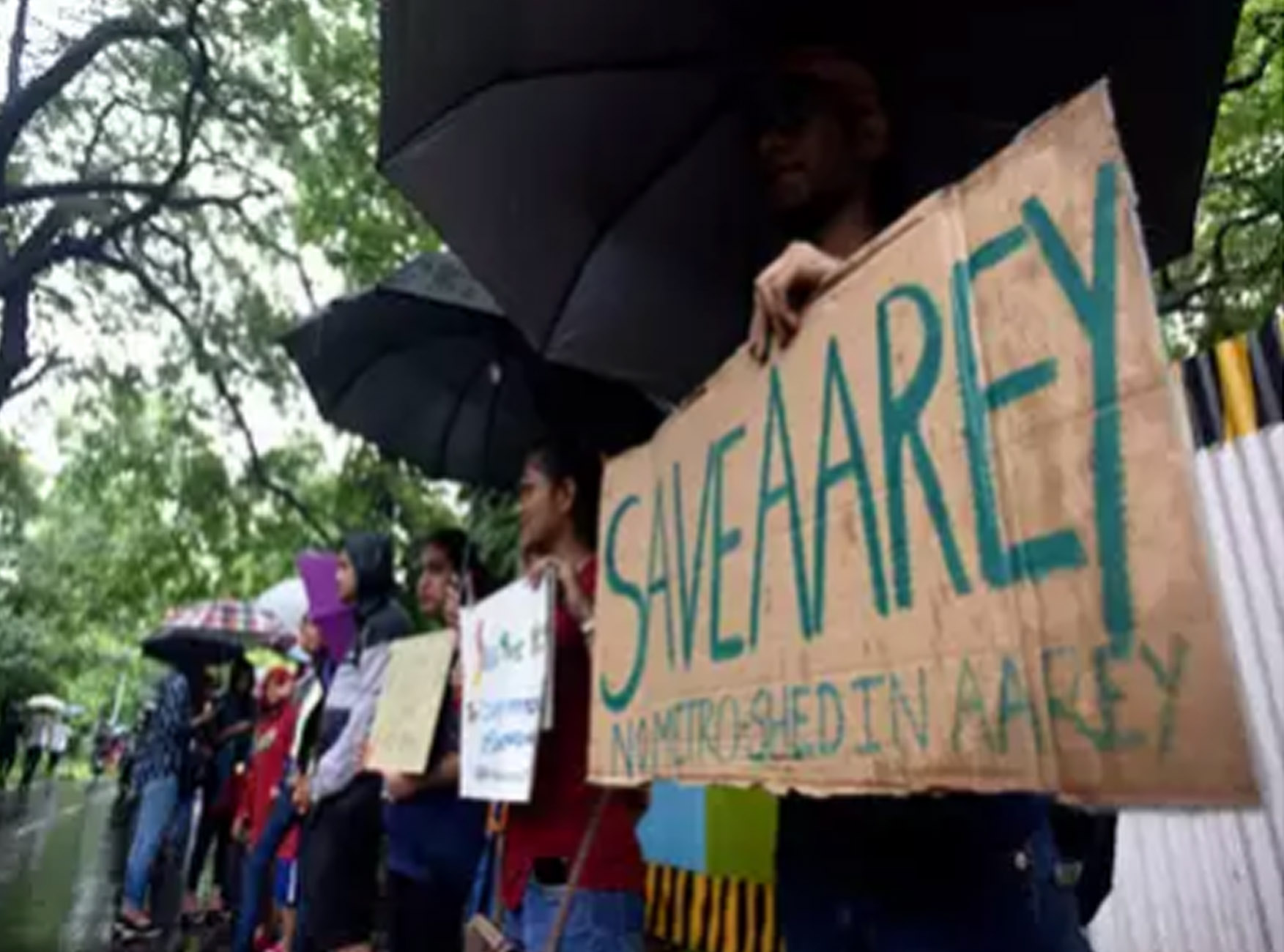 Source : timesofindia.indiatimes.com
The MMRDA, however, has maintained acquisition hurdles in the green zone as the reasons for relocation. A source, however, said MMRDA was not keen on attracting the ire of green activists over the possible cutting of trees in Owale for Metro 4 between Kasarwadavli and Wadala.

MMRDA commissioner R A Rajeev said, "The Owale land is under private ownership. We are shifting to government land in Mogharpada."

Officials said MMRDA had sought over 40 hectares in Owale for the Metro facilities and the Thane Municipal Corporation (TMC) had given an approval to modify green and residential zone there. A state government approval was sought in 2017. However, financial constraints and a possibility of opposition from activists prompted the authority to plan relocation, they added.

MMRDA then identified a government plot in Mogharpada and sent a recommendation to the state to nullify the Owale proposal. Accordingly, the urban development department, on August 30, issued the notification, which says the MMRDA and TMC have claimed high costs of acquisition in Owale that could prove a deterrent for on-time completion of the project. The deadline for the Metro 4 route is 2023.

Also, as MMRDA was dragged to the court in 2012 by some builders over the Owale plan, it had told the HC last month that the Metro facilities will be relocated to Mogharpada. "The builders want to build bungalows in Owale as 0.5 FSI is permitted for construction in green zones," said a civic official.


Source : timesofindia.indiatimes.com
SHARE THIS: