September 09, 2019
Mumbai Metro is set to give a big boost to infrastructure and connectivity of the financial capital of India. Inaugurating the various metro projects in Mumbai, Prime Minister Narendra Modi on Saturday said that by 2023-24 the capacity of metro network in Mumbai will be as much as the local trains in the city at present. "From 11 km today, the metro network of the city will increase to 325 km by 2023-24. The capacity of the metro will become as much as that of the volume of people carried by Mumbai local today. The coaches which run on the metro lines will also be manufactured in India," PM Modi said.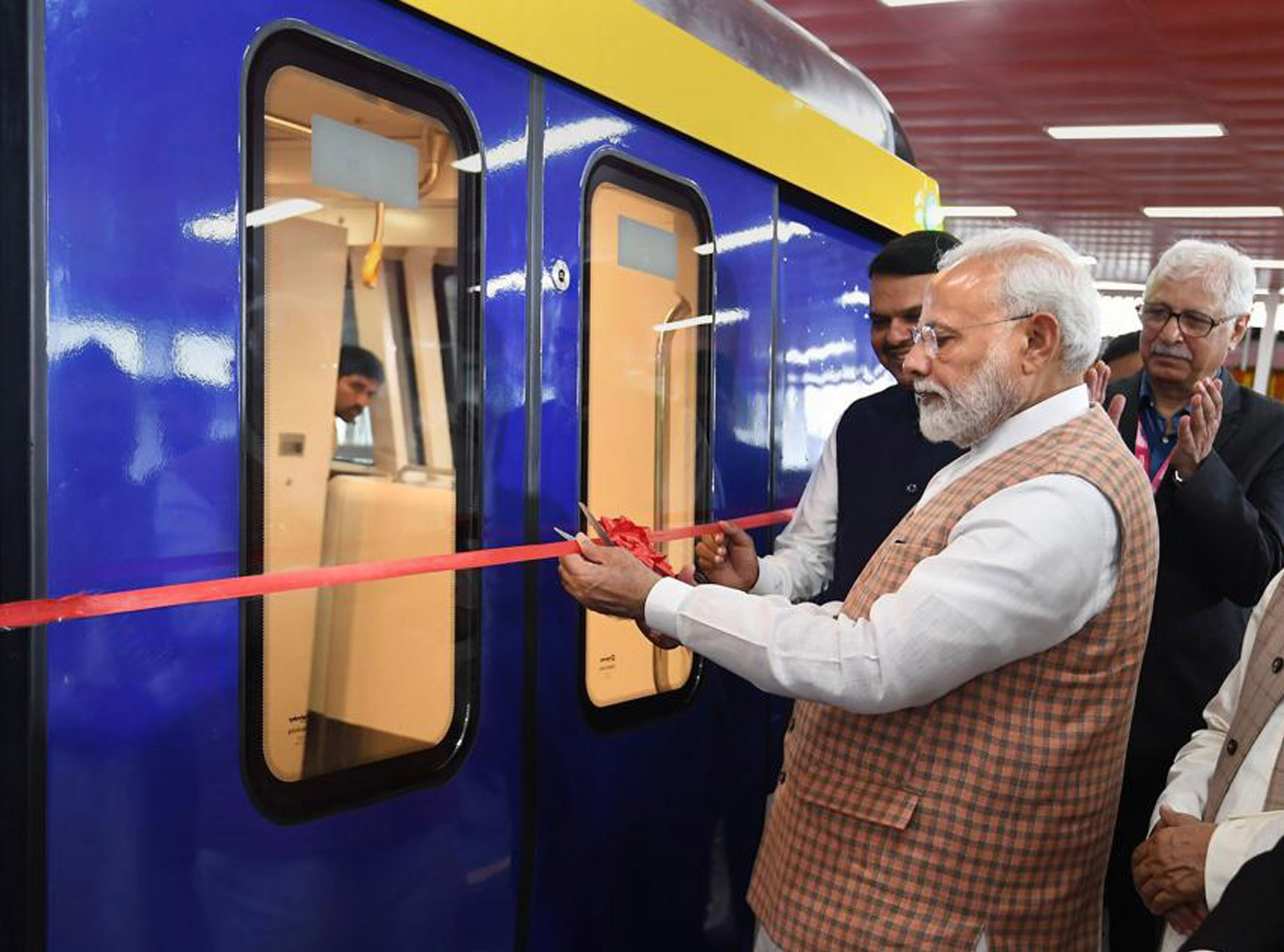 Source : www.livemint.com
Here is all you need to know about the Mumbai Metro:

1) The three new Mumbai metro lines will be built at an investment of over ₹19,000 crore.

2) They will together add more than 42-km to the metro network of the city.

3) The three corridors are 9.2 km Gaimukh to ShivajiChowk (Mira Road) Metro-10 corridor, 12.7 km Wadala to Chhatrapati Shivaji Maharaj Terminus Metro-11 corridor and 20.7 km long Kalyan to Taloja Metro-12 corridor.

4) These three new lines will take the total number of metro lines to 14 across the Mumbai metropolitan region.

5) Mumbai Metro coaches will be Made in India.

6) The state-of-the-art Metro Bhavan, a 32-storey centre will operate and control 14 metro lines measuring around 340 km. This was inaugurated by PM Modi.

7) Mumbai is pumping in over ₹1.2 lakh crore to build 14 metro corridors stretching 337-km over the next decade.

8) The projects will provide a boost to the metro infrastructure of the city and will contribute to a safer, faster and better commute for every Mumbaikar, the press note said.

9) PM Modi also inaugurated Bandongri Metro Station, Kandivali East.

10) The Prime Minister also stated that 10,000 engineers and 40,000 skilled and unskilled workers will get job opportunities due to the metro projects, according to the press release.
Source : www.livemint.com
SHARE THIS: