June 09, 2019
THANE: The pass percentage of students appearing for their Secondary School Certificate (SSC) exam from Thane city tumbled to a new low, as the success rate recorded on Saturday was a mere 76.39 per cent, way below the 83 per cent and 84 per cent registered in the last five years.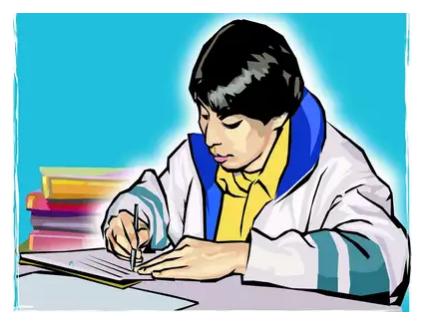 Source : timesofindia.indiatimes.com
Academicians attributed the slipping pass rate to the government's policy decision to have a no-fail policy up to Class VIII and the change in the exam pattern.

"This was the first batch of SSC students since the launch of the Right to Education (RTE) Act, who got the benefit of the no-fail policy from Class I-VIII. All students got upgraded to the next class irrespective of their performance and they face the real exams only in Class IX and Class X and it is one of the reasons for the low pass rate. Moreover, till this year, 20 marks were kept for internal exams for each subject. However, this year these 20 marks were reserved only for the science paper and the students had to write a 100 marks paper. Even the paper pattern was changed as it was activity based and one had to be clear with the concepts to answer the questions. Also, this was the first RTE batch, which did not have any student failing from Class I-VIII," said Sunita Khandwe, vice principal, St. Xaviers English High School.

Not only students and parents, but even the teachers were disappointed with the low result as out of around 262 schools in the Thane Municipal Corporation area (Thane, Kalwa and Mumbra) only 27 institutions scored a cent per cent result. Some of the schools with this achievement were Holy Cross Convent High School, Saraswati Education Society's High School at Panchpakhadi and Queen Mary's High School at Mumbra.

Quite a few students from these schools like Arnav Chavan, Mrunal Kane and Ishika Kollam scored 96 per cent.

"The changed paper pattern, new syllabus and no internal marks meant that children were well versed with their subjects and it was because of their hard work that we got a cent per cent result. We had kept extra classes for students, who were not scoring and the teachers kept following up on their progress," said Sr. Jennifer Ferrao, headmistress at Holy Cross Convent High School.

It was seen that the girls outsmarted boys as the success rate of girls was around 82.06 per cent against those of boys, which was around 71.58 per cent.
Source : timesofindia.indiatimes.com
SHARE THIS: