10 January, 2019
Excavation during road repairs in Thane has led to the discovery of a British-era railway track, buried deep in the soil all these years. Experts say the line was probably in use a century ago to carry salt from saltpans nearby to the mainland.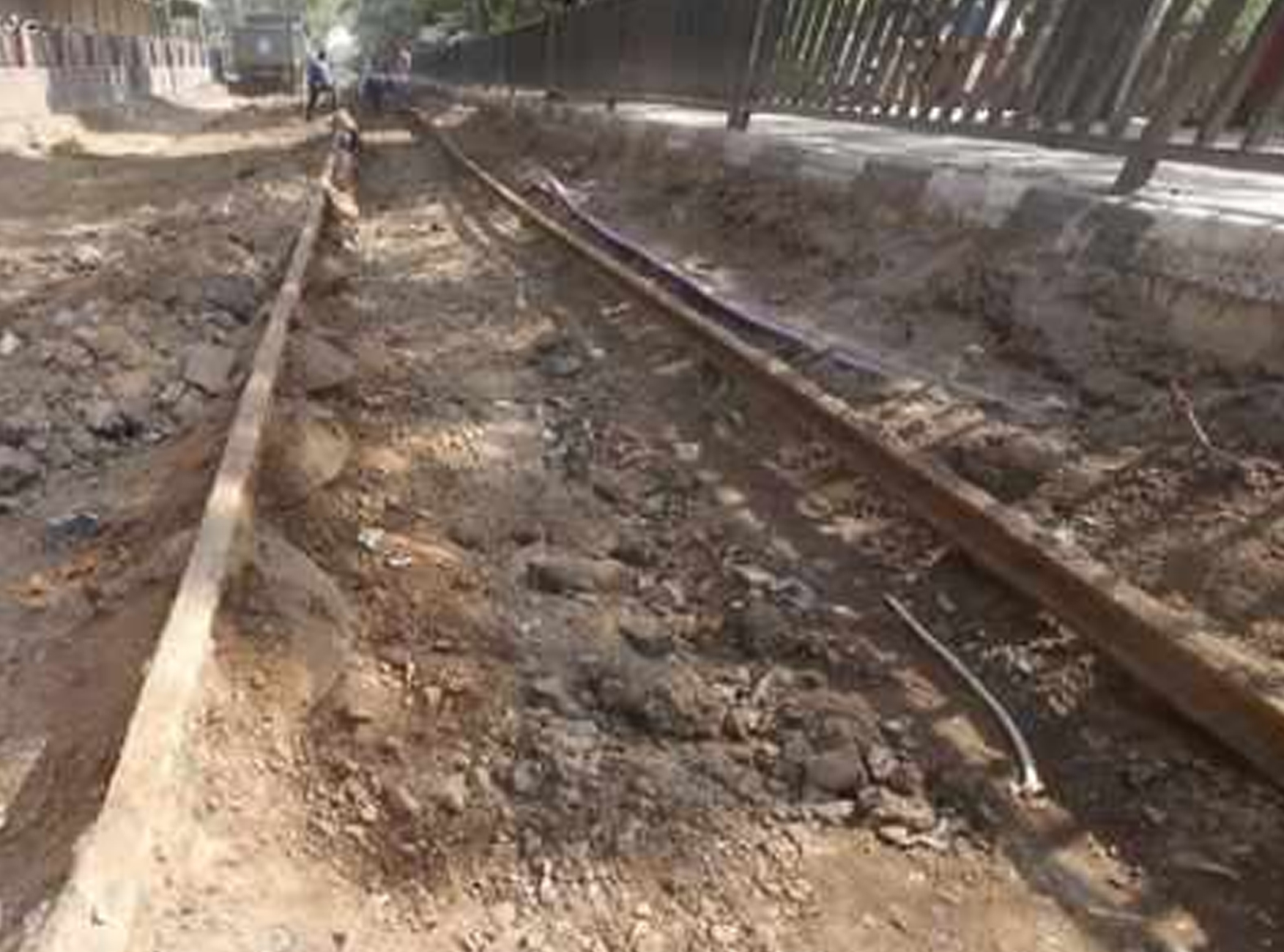 Source : timesofindia.indiatimes.com
Labourers were digging up Mithbunder Road in Kopri, Thane (east), for ongoing concretization work. Upon reaching a depth of 2.5feet, some of them hit hard surface and heard a clinking sound. Fearing that they had hit utility lines, they stopped wielding their spades and shovels, and started using their hands and trowels to remove spoil.

Within minutes it was clear that they were staring at railway tracks. Further excavation along the length of the road revealed around 60 metres of the track.

Journalist Rajendra Aklekar, author of the book Halt Station India, writes that the line came up in the 1870s as an extension of the Great Indian Peninsula Railway, and a station at Chendani Bunder was one of the 'preventive stations' for Bhandup taluka, where salt was collected and tested. A historian said the line joined the main line between Mulund and Thane and was partly visible till a few decades ago, before getting buried under roads to accommodate an expanding city.

Municipal engineers who visited the spot on Wednesday said the iron rails with pot-shaped metal sleepers seemed to be still in a good condition despite their age. They have informed Central Railway about the discovery. "It is up to CR to take a call on whether to salvage this piece of the city's heritage," said an official. "The track is near Ashtavinnayak Chowk in Kopri," said executive engineer Pradeep Ghadge from the Naupada-Kopri ward.

Thane's municipal corporation has decided to temporarily suspend work on the road so as to not damage the track, till it gets a reply from the railways.
Source : timesofindia.indiatimes.com
SHARE THIS: