December 23, 2019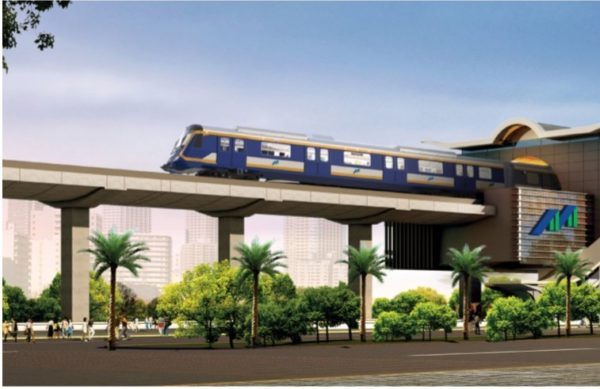 Credits : urbantransportnews.com
Mumbai, India (Urban Transport News): The Mumbai Metropolitan Region Development Authority (MMRDA) invites bids from the eligible and experienced Rolling Stock manufacturer for the supply of 234 nos. Metro Cars (Rolling Stock) for Mumbai Metro Line-4.

Scope of Work
Design, manufacture, supply, testing and commissioning of 234 nos. standard gauge Metro cars including training of line 4 and extension corridor [Wadala – Kasarvadavali -Gaimukh] of Mumbai Metro Rail Project of MMRDA.
Key Information
Tender Notice No.: CA-71/MRS2
Issue Date: 20.12.2019
Estimated Tender Value: INR 18650 Million
Security Money Deposit: INR 186.50 Million
Work Completion Period: 144 Weeks
Tender Document Cost: INR 10,000/- plus GST.
Sale of Tender Document: From 06.01.2020 to 25.02.2020
Last Date for submission of Tenders: 25.02.2020 up to 1200 hrs.
Date of Opening of Technical Bids: 26.02.2020 at 1100 hrs.
Pre-Bid Meeting: 21.01.2020 at 1100 hrs.
About Mumbai Metro Line-4
The 32.32 km long metro corridor is planned to be fully elevated and is expected to consist of 32 stations from Wadala (Mumbai) to Kasarvadavali (Ghodbunder road, Thane) via Ghatkopar, Mulund and Teen Hath Naka, a popular traffic crossing in Thane. It is estimated to cost Rs 14,549 crores. The project is expected to be completed by 2022.

After commissioning of the Mumbai Metro Line 4, the line will provide interconnectivity among the existing Eastern Express Highway, Central Railway, Mono Rail, the ongoing Metro Line 2B (D N Nagar – Mandale), and the proposed Mumbai Metro Line 5 (Thane – Kalyan), Mumbai Metro Line 6 (Swami Samarth Nagar – Vikhroli) and Mumbai Metro Line 11 (Wadala – CSMT).
Source : urbantransportnews.com
SHARE THIS: