December 16, 2019
The Thane Municipal Corporation (TMC) has asked its Mumbai counterpart to build a large pipeline from Balkum (at the northern end of Thane) to Mulund Check Naka on the Eastern Express Highway for supply of water to the city.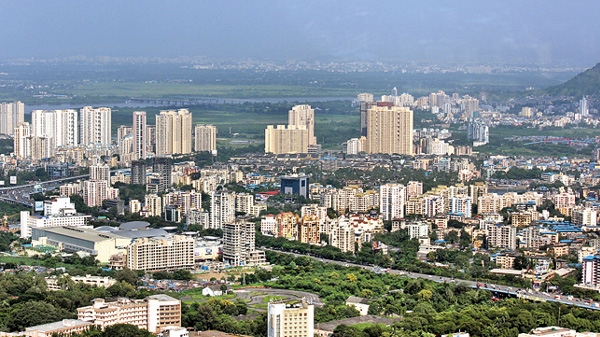 Credits : mumbaimirror.indiatimes.com
According to the TMC, existing pipelines are coming in the way of infrastructure projects in Thane, which is growing at a much faster pace than Mumbai.
Most of the reservoirs supplying water to Mumbai are located in Thane and Nashik districts. The water is filtered at the Pise Panjrapur plant on the Mumbai-Nashik Highway. There are two major pipelines on either sides of the Eastern Express Highway, which connects Sion and Thane.

Laxmikant Vaidya, Assistant Engineer, Water Supply Projects Department, BMC, said the pipes supply water to eastern Mumbai. "Our pipes are affecting the metro project (Wadala-Kasarvadavali). We plan to construct a pipeline from Kasheli [near Balkum]. It will end at Mulund. We had a depot at the Mulund octroy naka. The land is currently lying vacant. The pipeline can come up to the octroi naka.

Vaidya said two railway platforms are also coming up at Kopri, where the pipelines cross the highway. This is yet another reason why they need to be moved, he said. "Besides, the pipelines are coming in the way of widening of the Kopri Bridge, which is being undertaken by the MMRDA he said.

Who would bear the cost of the new pipeline – which will be 6.8 kilometres long and have a diameter of four metres – is yet to be discussed, but it is expected to fulfil Mumbai's water needs till 2050.

Officers said it will take nearly six years for the BMC to complete the project. Since it is near, permissions from the Maharashtra Coastal Zone Management Authority and the Environment Department will also have to be taken.

BMC Commissioner Praveen Pardeshi said finer details have to be worked out. TMC commissioner Sanjeev Jaiswal did not respond to Mumbai Mirror's queries. Thane Mayor Naresh Mhaske did not have any details.


Source : mumbaimirror.indiatimes.com
SHARE THIS: