18 October, 2018

Maharashtra Pollution Control Board asks Thane Municipal Corporation, traffic police and team members to take action against trucks ferrying the bags across state lines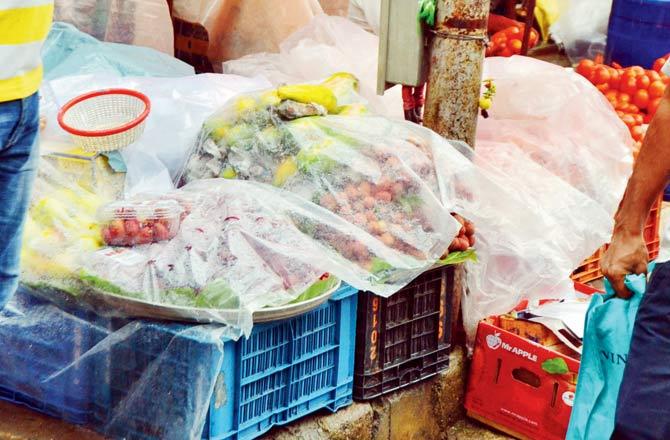 Source : mid-day.com

In their efforts to curb the use of plastic across the state, the Maharashtra Pollution Control Board (MPCB) faces new challenges almost every month. The Board's Navi Mumbai team has found out that shopkeepers of Thane district are now getting plastic bags at much cheaper rates from areas in Gujarat. The MPCB has alerted the Thane Municipal Corporation (TMC), traffic police and its area officials about the new development and has asked them to take action against the trucks carrying these bags the moment they enter Maharashtra.


According to MPCB sources, over the past two months they have collected around 100 tonnes of plastic and taken action against more than 15,000 shopkeepers and hawkers. Early last month when the officials seized a huge quantity of plastic bags from the APMC market area, they checked where those were manufactured and found it to be Bhiwandi.


Speaking on condition of anonymity, an MPCB official said, "Once we seized the plastic bags, we immediately informed our team members in Bhiwandi and asked them to take action against the manufacturers. Accordingly, 26 such units were sealed in Thane district. This month again we seized more than a tonne of plastic bags from the APMC market area. When we checked the names of the manufacturing companies, some of them turned out to be from Gujarat. In some cases we found two bags attached to each other. The manufacturing place marked on the outer bag was Maharashtra, but on the inside one it was Daman."


Rajendra Patil, sub-divisional officer, MPCB, said, "We immediately informed our seniors and conducted a meeting with the APMC shopkeepers. They have been asked not to accept consignments of fruits, vegetables and other products packed in plastic bags from any other district or state. We have also alerted our team members, other civic bodies and the police.


They have been asked not to allow trucks carrying plastic enter the city. If these consignments are returned, then the sellers will automatically make efforts to follow the rules applicable in Maharashtra." He further said that shopkeepers and hawkers found using these plastic bags would have to cough up double the usual fine, which is Rs 5,000.

Source : mid-day.com
SHARE THIS: