18 November, 2018
Thane: The internal city metro rail project of the Thane Municipal Corporation (TMC) is expected to ferry nearly 20% of the total population of Thane by 2025.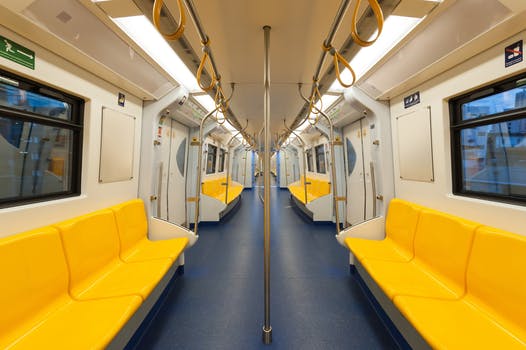 Source : pexels.com
The observations are part of the Detailed Project Report (DPR) of the internal city metro rail project prepared by the Maha Metro and submitted to the Thane Municipal Corporation (TMC) recently.

The TMC will now analyse the same and subsequently forward it to the state government for its approval.

"The city population is expected to grow to 27 lakhs of which 5.76 lakh passengers will be using the metro services daily once it is fully operational.

The metro connect will largely ease the strain on road and railway modes and provide a comfortable journey to Thane commuters," informed an official from the Maha Metro.

The proposed Metro project which spans the city over a distance of 29 km is circuitous in nature. The 29km long project comprises 26km elevated and 3km underground route. In all, 22 stations – 20 elevated and 2 underground stations are proposed in the project. The Thane Metro is expected to cost around Rs 10,500 crore.

"The DPR for the proposed Thane Metro Rail Project has been submitted to TMC which would analyse the same and submit the same to the state government. Once the DPR is cleared by all concerned authorities, it will pave way for launching of the project, which will ease traffic congestion and facilitate passenger movement to a great extent in this city," said an official.

The MMRDA says it has been assigned around 24 acres land in the Waghbil village from the Thane revenue department for developing a casting yard.

The facility will be used for manufacturing roughly 500 odd girders required for installing piers for metro trains to run.
Source : timesofindia.indiatimes.com
SHARE THIS: