1st Nov 2017
THANE:The Parsik tunnel finds itself in a precarious condition because of the slums that have mushroomed on it. The tunnel, built in 1873, is one of Asia's oldest ones. There are multiple leakages inside the tunnel through which water spurts onto passing trains and its ceiling is cracked. The Central Railway (CR) plans to start repairs soon.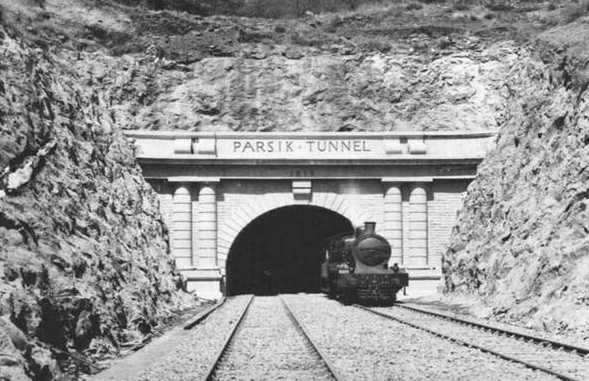 Image source: Wiki
"We have called for tenders worth Rs 4 crore," said a CR official. "This will mainly consist of repairing and replastering the walls and roof. CR authorities will put a 5mm-thick layer of cement and create a channel for diverting water."
Earlier this week, the Bombay High Court came down heavily on the Central Railway and Thane Municipal Corporation over their failure to undertake steps to repair the Parsik tunnel. The Court noted that there had been no progress and sought an explanation for the delay.
Sources in CR said that the work is not easy as the trains are constantly moving and they will have to take mega blocks and possibly even stop services for carrying out repair works in such a large scale. Apart from slums, several toilet blocks and garbage on the tracks pose a threat.
In June 2015, the Central Railway authorities completed power upgradation between Thane and Kalyan from 1500 volt DC to 25000 volt AC. They also lowered tracks inside the Parsik tunnel and also put speed restrictions.
There is also a proposal to construct Parsik railway station to cater the seven lakh commuters regularly use CR trains between Thane and Dombivli. If a Parsik station is built, it will not only ease passenger movement between Thane and Diva, but also help to preserve the tunnel, which has grown weak due to illegal encroachments on the hill.
Source : timesofindia.indiatimes.com
SHARE THIS: