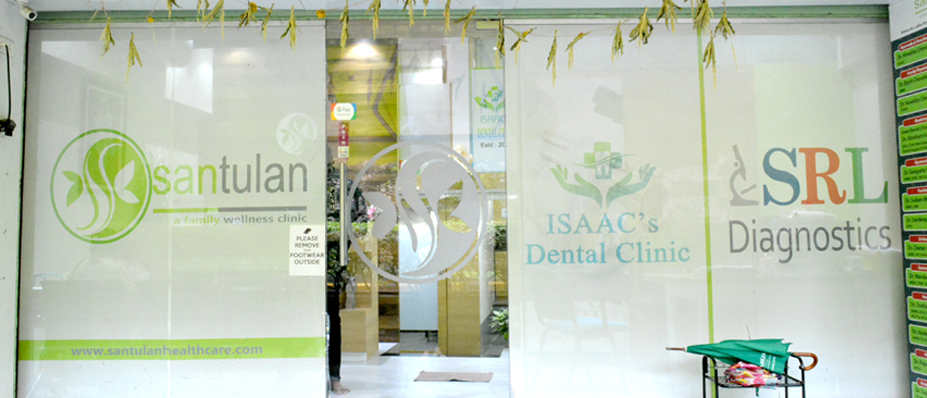 Image Source: www.santulanhealthcare.com
About Santulan Family Wellness Clinic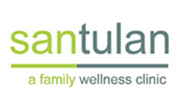 We at Santulan - a family wellness clinic, are offering holistic care for all the ailments under one roof keeping in mind the ethos of the doctor patient relationship which is built on trust and ethics . At Santulan, we strive to get closer to the concept of family medicine by reaching out and addressing to each and every healthcare need of family irrespective of their age.
WHY CHOOSE SANTULAN?
Comprehensive services under one roof


Emergency care


Preventive care


Rehabilitative care


Home care


Tie ups with hospitals and diagnostic centres


Multi- pathy approach


Good ambience and well groomed staff


Affordable


Qualified & experienced healthcare professionals on call & with appointments


FACILITIES
ECG


BP Monitoring


Nebulization


Vaccination


Injections IV / IM


Pre Employement Health Cheack Up


Home Visit - Routine / Emergency


SERVICES
Family Physician
Team of doctors with personalized approach to healthcare, offering holistic medical supervision and Makes use of patient health data in medical analyses.
Ayurveda & Panchkarma
Ayurveda is more than a system of healing - it is a science and art of living that helps us to achieve health
Dietician
Dietitians are regulated healthcare professionals licensed to assess, diagnose, and treat nutritional problems. Dietcian is an expert in dietetics; that is, human nutrition and the regulation of diet.
Pathology (SRL)
Prioritise your health with preventive health packages from SRL Diagnostics. Get your blood samples collected at the comfort of your home. Book today!
Homeopathy
Homoeopathy cures a larger percentage of cases than any other method of treatment and is beyond doubt safer, more economical and most complete medical science
Acupressure & Acupuncture
Acupressure practitioners use their fingers, palms, elbows or feet, or special devices to apply pressure to acupoints on the body's meridians.
Dental
Santulan offers Dental services in association with Dr Isaac's Dental Clinic under the expert guidance of Dr Abraham Isaac
Gynaecology
When you go to the Santulan healthcare the Department of Obstetrics and Gynecology, you will find support on your lifelong journey from childbearing age to menopause and beyond. Its team-based approach includes you as a partner in care, healing, hope and solutions to complex problems.
Paediatrics
Santulan Healthcare's Paediatric and Neonatology consultancy services are one of the best in the city, providing solutions in paediatric neonatology, Paediatric cardiology, paediatric rheumatology, paediatric gastroenterology, paediatric orthopaedics and developmental Paediatrics Ghodbunder, Mumbai
Orthopaedic
At Santulan Healthcare we have excellent infection control protocol as we have zero tolerance for post surgical wound infections. We employee strict sterility protocol along with minimal use of antibiotics thus improving the outcomes by reducing the risk of resistant organisms for the patients.
Diabetology and Endocrinology
At santulan healthcare offer consultancy and treatments in various Endocrinological problems like Diabetes, Thyroid disorders etc. The department offers a comprehensive diabetic care facility under the able guidance of Dr Virendra Patil. The department offers thyroid, obesity and pituitary clinics.
Gastro Onco Surgery
Santulan healthcare is known for housing experienced Gastroenterologists. Dr. Sachin Wani, a well-reputed Gastroenterologist, practices in Majiwada Thane who provides, Consultation services in Treatment of Acidity, Treatment of Abdominal Pain, Treatment of Jaundice, Gastrointestinal Disorders, Treatment of Ulcer etc.
ENT
Dr. Aziz Dhilawala is a consultant ENT Surgeon associated with santulan healthcare. Visiting an ear, nose and throat (ENT) doctor might sound daunting or even produce some anxiety or fear
Homoepathy
Homeopathy is a natural form of medicine to treat acute and chronic problems, many of which have failed to respond to conventional medicine, such as arthritis, asthma, migraine, chronic fatigue syndrome, depression, eczema and irritable bowel syndrome.
Acupressure Acupuncture
Acupuncture is considered to be a family of procedures, not one single exact approach to pain or disease management. All Acupuncture practices involve the stimulation of specific points on the body using a variety of techniques, usually needles.
Created On Jan 2020
SHARE THIS: