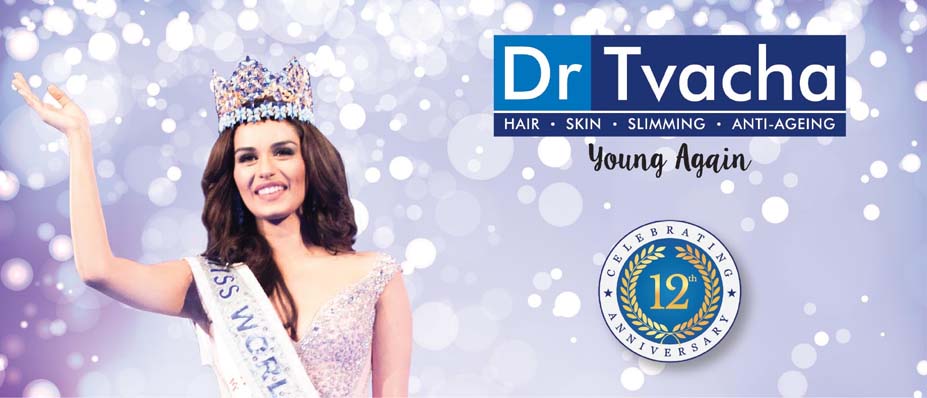 Image Source: tvacha.com
Dr. Tvacha was established in Nov 2005, and now have scaled-up our 9 fully equipped branches all across Mumbai. At Dr Tvacha Clinic, they deliver results using the latest and most high-end Laser technologies.
Dr. Tvacha - Official Skin Care Expert for Manushi Chhillar at the Miss World 2017 Pageant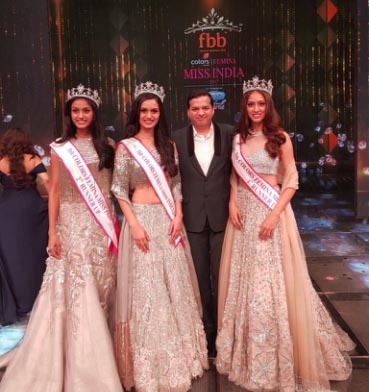 Dr. Tvacha was the first Clinic to procure the Medlite C6 and Cutera Xeo full lasers in India and are still the only Clinic to offer Cutera Pearl, Norseld Yellow Laser, Intragen Skin Tightening and Cryo Fat Freeze Laser in India along with a wide range of others. They also offer PRP, SCCM and Peptide treatment for hair re-growth and their hair induction therapies are unique. Tvacha also has expertise in Hair Transplant, ADSC Hair Transplant, Hair Patches and other Cosmetic Surgeries.
At Dr.Tvacha, they deploy an amalgamation of modern technologies and techniques to ensure fast and effective treatments. Extensive research and development has resulted in breakthrough therapeutic programs which have already benefitted thousands patrons by now.
About Dr. Amit Karkhanis
Dr. Amit Karkhanis, a  highly experienced Dermatologist (Cardiff, UK) and Cosmetologist started Dr.Tvacha Clinics which specializes in Hair (Trichology), Skin treatments,  Aesthetic Dermatology, Anti-Ageing,  Non invasive Body Sculpting and Cosmetic Surgeries.
Dr.Karkhanis has experience in multiple countries including and not limited to the USA , France, UK , Australia , Korea. When the Laser industry was at a nascent stage, Dr.Karkhanis invested in getting the top brands into the country to offer the best treatments in the world to clients in India. He was the first to get the Medlite C6 , Norseld Yellow Laser, Cutera Pearl and recently the Linline recosma treatment in India.  Dr.Tvacha has one of the highest number of the top lasers which are the best in the world. He personally has trained the Doctors and staff to give the best result to his clients. Dr.Tvacha clinics will soon be a pan India operation providing the highest quality of service in the above fields.
Watch beauty queens getting expert treatment from skin care maestro Dr. Amit Karkhanis.
Popular Treatments Offered at Dr. Tvacha Clinic in Thane :
Hair Treatment:
Your hair is your crowning glory so if you fall prey to brittle and lifeless hair, it can affect your entire look and your mood as well.
Hair Transplant:
Minimal invasive procedure using grafts containing hair follicles, resistant to balding
Skin Treatments:
Hair Removal, Acne Treatment, Skin Tightening, Anti Pigmentation, Scar Treatment, Tattoo Removal, Skin Rejuvenation, Botox & Fillers, Vein Removal, Rosacea, Dark Circles, Melasma Treatment.
Slimming Treatments:
BTL Vanquish, Z-CRYO, Liposuction, Tummy Tuck, Weight Loss, Body Sculpting.
Cosmetic Surgery Treatments:
Breast Augmentation, Breast Reduction, Autologous Fat Transfer, Rhinoplasty, Ear Lobe Repair, Blepharoplasty, Butt Augmentation, Cosmetic Gynaecology
Anti-Ageing Treatments:
Feel as young as you want
Get in touch with Dr. Tvacha Clinic in Thane today!
SHARE THIS: