10 October 2017
SHARE THIS: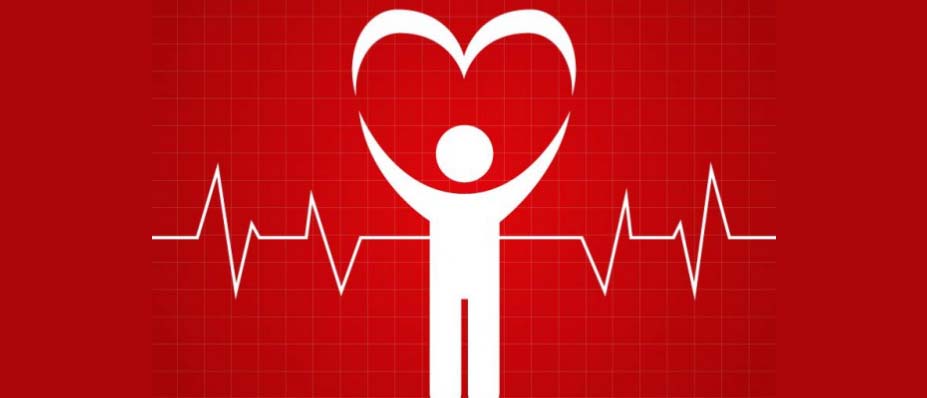 Image Source: freepik.com
India has become the heart disease capital of the world, as the latest report by the World Health Organisation suggests heart diseases cause 45 per cent deaths in the country. Recent reports have suggested that 50 per cent of heart patients in India are between the ages of 20 to 40 years.
Heart disease in the Indian subcontinent is different from rest of the world. It affects younger people here at least a decade earlier than the west. Smoking remains the most important cause of heart disease in young people.
A recent study conducted by All India Institute of Medical Sciences (AIIMS) in Delhi reports that 3 out of 5 people suffer from hypertension.
"In India, hypertension or increase in blood pressure due to the sedentary lifestyle and unhealthy dietary practices are among the primary reasons for heart diseases, especially in urban youth. Other factors include alcohol and tobacco consumption. The solutions are to develop healthy dietary practices and to 'Walk & Workout'. 15-30 minutes of intense physical activity reduces chances of getting heart disease by 30 per cent," said Dr Sanjay Mittal of Columbia Asia Hospital in Ghaziabad.
Dr Prathap C Reddy, Chairman, Apollo Hospitals said, "The demographic dividend that India enjoys is under severe threat from Non-Communicable Diseases. Unchecked, this disease burden will take away India's best at their most productive age. Already around 20 percent of heart attacks observed across Apollo Hospitals are in the age group of 25-35 years. With these numbers, it is difficult to guarantee the heart health of young India in the future. Through its Healthy Heart initiative, Apollo Hospitals wants to ensure Indians get the best of counseling and treatment."
Small Changes make powerful differences
30 minutes of activity a day can help prevent heart attacks.

If one stops smoking, the risk for coronary heart disease is reduced to half.

Learn how to swap unhealthy food with healthier alternatives.

Keeping a healthy weight and limiting your salt intake will help to control your blood pressure

Reducing stress – doing meditation/yoga
Source:
SHARE THIS: