12 January 2013
SHARE THIS: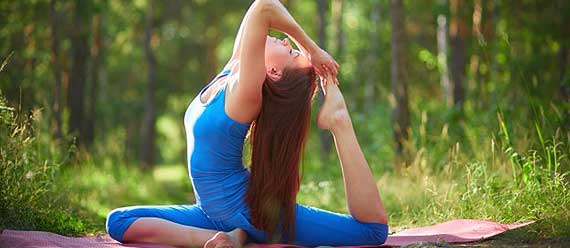 Image Source: freepik.com
Simple tips and technics to keep your body fit and healthy
Did you know that the health benefits of yoga include everything from stress relief to improving chronic health conditions such as depression and even cancer? For some reason it seems like when a woman hits forty everything in her life begins to change. The kids are grown and begin to leave home, long term marriages seem to either dissolve or need to be redefined, physical changes due to menopause and the process of aging can seem to leave you feeling a bit more fatigued and less enthusiastic about life. Middle age should be a great time in a woman's life, but for many women it can be a time of feeling abandoned, angry and out of step with the world and your own minds and bodies. This often results in health problems caused by stress and the natural aging process.
It doesn't have to be that way
Just because you are over 40 doesn't mean your life is over. In fact it is the start of an entire new chapter, and yoga can help you to get your mind and body into shape to face the next 40 years with enthusiasm and good health. Yoga for relaxation can be the catalyst for learning how to be happy at any age.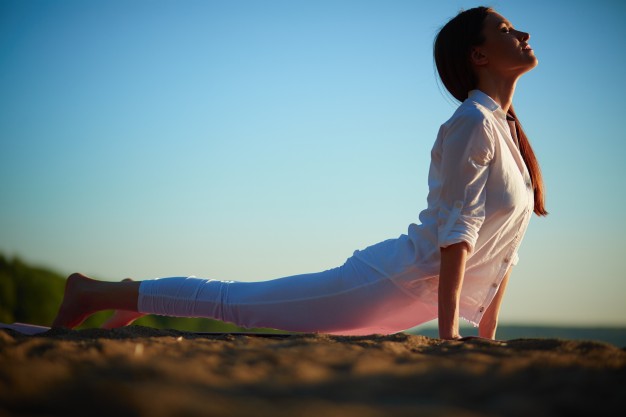 Image Source: freepik.com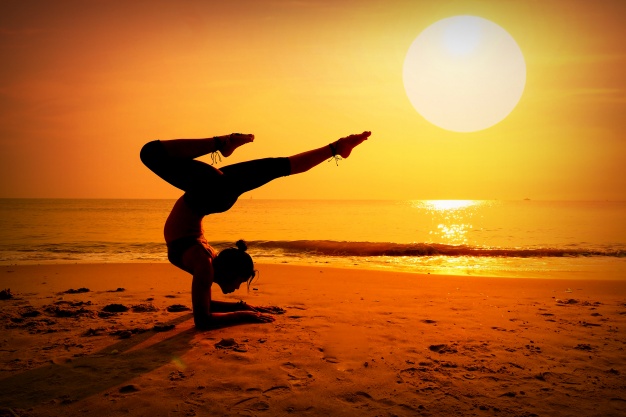 Image Source: freepik.com
Here are 10 Key Health Benefits of Yoga for Relaxation:
Sense of self - Yoga can help you get back in touch with who you are. The techniques you learn during yoga and the need to concentrate on every part of your being from your breathing to your mental and emotional center helps you to reconnect to who you are giving you a sense of yourself as a person that you may have missing for quite a long time.


Increased energy - Although yoga is a form of exercise, its unique techniques help to replenish your energy reserves. Women who consistently practice yoga claim that they feel less tired and have more energy than they did in their 20s or even 30s.


Feelings of well being - Another health benefit of yoga is that it provides you with a sense of physical and emotional well being. Yoga can not only make you feel better about yourself, but about the world around you and life in general. You'll find yourself looking forward with enthusiasm to each new day.


Stress reduction - Yoga teaches you to control your breathing which helps you control your body and quiet your mind. Focusing on your breathing instead of the overwhelming chaos of your daily life fosters balance, peace, and calm.


Improved minor health issues - Probably one of the most important health benefits of yoga is that it helps to strengthen your immune system. Stress and the physical aches and pains that we feel as we get older can have a negative effect on our immune system making us more susceptible to colds and other more serious illnesses. Yoga helps to relieve stress and those aches and pains that are part of the aging process which in turn strengthens your immune system and results in improved health.


Improves chronic and serious health issues - Yoga also helps with more serious and chronic health issues such as cancer, depression, chronic pain, anxiety, high blood pressure, and debilitating insomnia.


Promotes weight loss - As an added bonus for us women, yoga can be a catalyst to help us lose weight.


Improved memory - Consistent yoga practice has been proven to improve memory, concentration, focus, and enhance mental clarity. This is especially valuable for menopausal or pre-menopausal women.


Increase in confidence - Yoga helps us integrate our bodies and mind which makes us aware of our gifts and potential. The self awareness you find from regular yoga practice will naturally increase confidence and self esteem.


Develop intuition - Yoga can help us develop our intuition which unfortunately many of us learn to ignore as we get older. We let the voices of our friends, family, and society overrule our inherent wisdom and intuition. Consistent yoga practice helps us focus on our inner guidance.
Source: happyhalfway
SHARE THIS: