About Us
Swayam Hospitals is multi-specialty, super-specialty hospital located in the heart of Mumbai; Established on 27th March, 2018, the hospital has since been a landmark of healthcare service in the heart of Thane city.

The hospital caters a wide array of services to its community ranging from health-check ups to the most complex of operating procedures. It provides its services in a wide spectrum of specialties. The hospital has professional medical consultants from specialist and super-specialist fields like Urology, Nephrology, Critical care, Neurosurgery, Plastic surgery, Arthroscopy, Neonatology and Traumatology in its wing.

Quality care with patient safety was prime most objective of Dr. Rahul Bapat and in the year 2018 he thought of establishing a state of art hospital having all types of facilities available under one roof. Brainchild of Dr. Rahul Bapat "Swayam Hospitals" built and inaugurated on 27th March, 2018 having supportive services like Radio Diagnostic, Laboratory Investigation and ICU.

With Experience of more than 10 years, Dr. Rahul is the driving force behind SWAYAM Hospitals.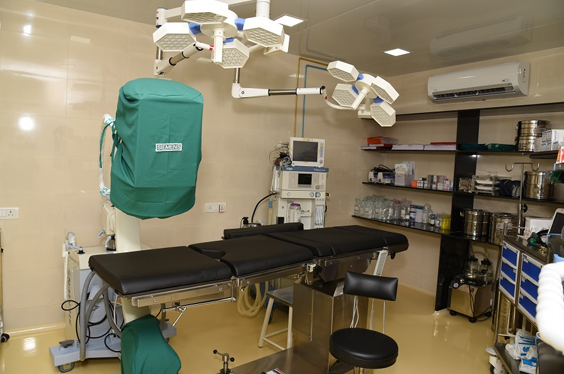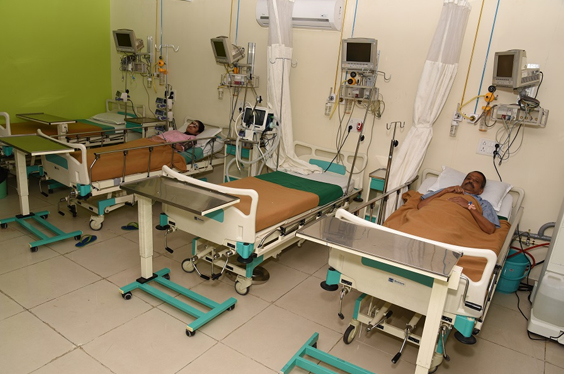 Our Specialities
Physician
A physician, medical practitioner, medical doctor, or simply doctor, is a professional who practises medicine, which is concerned with promoting, maintaining, or restoring health through the study, diagnosis, prognosis and treatment of disease, injury, and other physical and mental impairments.
Cardiology
In its attempt to be the best cardiac care hospital in Mumbai; the hospital has integrated the benefits of latest modern technology, world-class infrastructure and the expertise of leading heart specialists. Cardiology department of Swayam Hospitals has outpatient consultation clinics, emergency casualty service, inpatient services, Cardio Thoracic Theatres, Cardiac Catheterization Lab, Cardiac Intensive Care Units and Cardiac Rehabilitation Units.
Orthopaedics
Swayam Hospital's provides expert consultations and individualised treatments for joint and musculoskeletal problems. A centre for Advanced Orthopaedics Surgery, Joint Replacement Surgery, Paediatric Orthopaedics, Arthroscopic Surgery, Sports Medicine and Sports Injury Treatment; the hospital also has a comprehensive Arthritis Management Programme. The department is supported by the most elaborate intensive care services, a modern Accident and Emergency Department. We have established trauma protocols for the care of the critically injured patients for the prompt and efficient treatment of accident victims.
General Surgery
Making a good decision greatly depends on the information at hand. After all it is not just another decision when it comes to General Surgery. General Surgery focuses on treatment of organs in the abdominal and torso area of the human body. It's an important decision that dictates your future wellbeing. Swayam HospitalsCentre for Minimally Invasive Surgery (laparoscopic surgery) stands equipped with state-of-the-art operation theatres, high-tech medical equipment, sharp paramedics, proficient & the best doctors in Mumbai, reflecting our belief to create a patient centric healthcare environment.Through our holistic approach to recovery and rehabilitation we continually create new benchmarks in healthcare.
Ent(Ear, Nose, And Throat)
Otorhinolaryngology is a surgical subspecialty within medicine that deals with conditions of the ear, nose, and throat and related structures of the head and neck. Doctors who specialize in this area are called otorhinolaryngologists, otolaryngologists, ENT doctors, ENT surgeons, or head and neck surgeons.
Gynaecology
gynecology is the medical practice dealing with the health of the female reproductive system. Outside medicine, the term means "the science of women". Its counterpart is andrology, which deals with medical issues specific to the male reproductive system.
Neurology & Neurosurgery
Time is of the essence when dealing with diseases of the nervous system. The hospital integrates the expertise of Palliative Care, Rehabilitation, Neurology and Neurosurgery professionals to cater to the needs of patients promptly. The advanced neurosurgical centre offers surgical treatment for a wide variety of ailments, such as head injuries & trauma, brain tumours, hydrocephalus, arteriovenous malformations and aneurysms. The Centre has one of the most experienced teams of interventional neurosurgeons for immediate and potentially lifesaving procedures for stroke and related neurological emergencies.
Urology & Nephrology
Swayam Hospital's is a leading hospital for Urology treatments owing to its state-of-the-art medical and surgical care, in all aspects of adult and paediatric urology. Diseases like Diabetes, Hypertension and Chronic Glomerulonephritis can lead to the permanent loss of renal functions. The emergence of new therapeutic inventions has now made possible an early diagnosis and the ability to control renal disease. Swayam Hospitals is a leading hospital for Nephrology treatments with expert Nephrologists and Urologists under one roof. A professionally managed unit with a team of dedicated doctors and paramedic staff, 24-hour care is provided to both inpatients and OPD patients.
Bronchoscopy & Abdominal Scopey
A bronchoscopy is a test that allows your doctor to examine your airways. Your doctor will thread an instrument called a bronchoscope through your nose or mouth and down your throat to reach your lungs. The bronchoscope is made of a flexible fiber-optic material and has a light source and a camera on the end.
Oncosurgery
The Cancer Treatment Centre is a dynamic space; where Doctors, nurses and allied healthcare professionals work together to enhance the quality of a patient's life. Focused and specialised cancer services make Swayam Hospitals the top Cancer Centre in Mumbai, India. This department adopts a multidisciplinary and holistic approach to cancer treatment programmes; always striving for excellence in understanding, prevention, diagnosis and treatment of cancer.
Plastic Surgery
Swayam Hospital's Department of Reconstructive Surgery is equipped with modern technology and up-to-date amenities. The consultants have years of experience in procedures like reconstructive surgery, micro-vascular surgery and cosmetic surgery. This cosmetic surgery hospital department offers affordable cosmetic treatment of global standards to medical tourists.
Laproscopy
Laproscopy invented by George Kelling in 1901, in Germany, is an operation performed in the abdomen or pelvis using small incisions with the aid of a camera. The laparoscope aids diagnosis or therapeutic interventions with a few small cuts in the abdomen.
Our Facilities
Well Equipped ICU
Full Equipped Operation Theatre
ICU Dialysis Bed
Specious Room: ICCU, Super Delux Room, Special Room, Twin Sharing Room, General Ward
Well Experienced Staff & Doctors
In House Pharmacy
In House Diagnostic Centre including X-Ray, Sonography & 2D Echo
Special Health Package scheme for Senior Citizens & Women
Address : Tiara Commercial Complex, Ground Floor, Pokharan Road No.2, Vasant Vihar, Thane(W)-400610.
Contact No : 022 -21712199
Email : swayamhospitals@gmail.com
Website : www.swayamhospitals.in
Created On June 2021
SHARE THIS: