About Suvi's Yoga House
The essence of life is to live with a calm mind and healthy body. With so much of pressure and a sedentary lifestyle, we often miss on our responsibilities towards our body. We eat junk and sit all day long which also leads to neck and back problems. With so much which can happen to you, we at Suvi's yoga house, help you to make your life healthier and better by providing yoga sessions and yoga teacher training in Thane.

Suvi's Yoga House is a yoga alliance approved and registered with Ashtanga Yoga E- RYT 200 and RYS 200. We as a team believe that the power of 'yog' can heal our mind, body, and soul. With yoga now being used for spirituality and fitness purposes, we understand its importance in our everyday lives. Our instructors have experienced the benefits of yoga at every stage of life and hence deliver the classes with a great experience and knowledge base resulting in making us as one of the best yoga teacher training and certification courses in Thane.

We do not believe in making you do yoga, we strive to make you feel the art. Yoga is a life- changing exercise and we help you do it with utmost perfection. Being the best yoga institute in Thane, we have earned the title with continuous evolution and understanding of the in-depth connection between 'yog' and the human body. We try and immerse you in an experience of all new well-being and happiness by uniting your senses with the divine, providing a soothing effect on you. With yoga also thriving as an art for achieving fitness and being recommended by fitness gurus, we imbibe its essence to help you obtain a fitter version of yourself.

Be it Power yoga, Hot yoga, Ashtanga Vinyasa yoga, Pregnancy yoga or any other form of yoga, our faculty takes up all kinds of training. They train you to help you obtain personal or professional benefit from this art.

We are happy to see how Thane has helped us to be one of the best yoga institutions for yoga classes; we cherish this trust and promise you to help you with yoga classes for making you a better person, professionally and personally. We also provide drop in classes wherein you can learn yoga in your leisure time or as a hobby. Come, join this journey of ultimate salvation and become a better version of yours with us.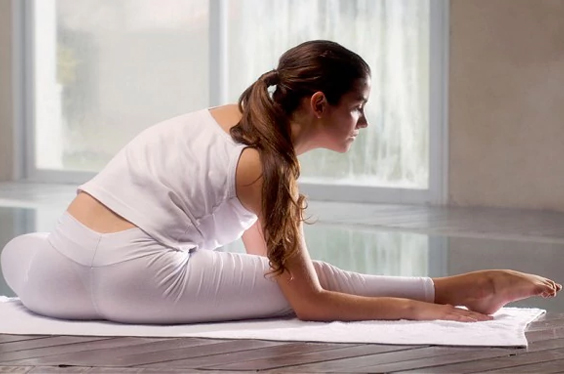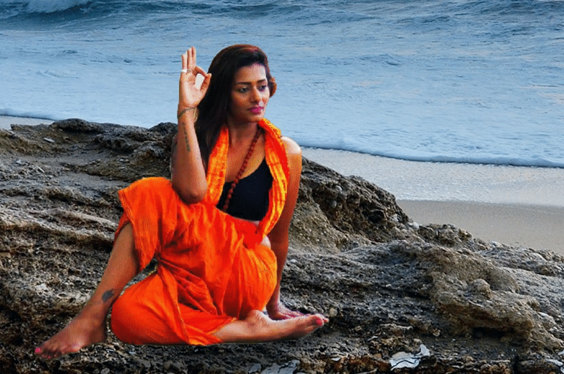 Yoga TTC Course
Hello Folks,
Are you looking out to develop your career or future into yoga ? Your search ends here ! Welcome to Suvi's Yoga House - One of the most demanded and an authentic institute for yoga teacher training course in Thane.

We at Suvi's Yoga House provide our students with the most traditional and original kind of yoga experience. We are a Yoga Alliance approved and registered yoga teacher training school. Assuring you to provide with best in class trainings and contributing towards development of yogi's and yogini's across Thane. We offer a safe, comfortable and a cozy atmosphere that inspires you to accomplish your goals of learning yoga with the best yoga teacher training course in Thane.

Trainer's and masters here at Suvi's Yoga House are all considered as one of the best, knowledgeable and an experienced yoga trainers in India.

We train students of all age and level groups either it may be a fresh beginner or an intermediate or an experienced yoga practitioner. We assure you to guide and assist you in the most professional and standard manner which best suits you as an individual and make you learn the basics and make your each move / posture perfect.

With Suvi's Yoga House you can opt in for both short term and long term yoga courses to become a professional yoga master or trainer. At our yoga teacher training course in Thane we offer 3 Kinds of Yoga Teacher Training Courses :

For your kind information; Yoga and fitness industry is now at a peak with a rapidly growing demand for yoga instructors. One can shape their career by stepping into yoga industry just by enrolling and completing a yoga certification course from a reputed institute like us. Later one can start earning by taking a one - on - one sessions i.e personal training, join a gym or health spas as a yoga instructor or joining a TV or Youtube channels which broadcasts Yoga shows and many more.

Hence if you are planning to begin your career into fitness industry then Yoga and our teacher training course is a perfect fit for you. So leave your worries aside and enroll now with one of the best yoga teacher training course in Thane.

Call or whatsapp us on : 9930 853 757 to Get your seats booked for being a Certified Yoga Teacher
Aerial Yoga
Are you a fitness maniac ? Do yoga practice at home ? or occasionally visit yoga or a fitness studio ? Then there is a high chances of you heard about aerial yoga - A Yoga that doesn't needs an acrobatic moves to gain benefit of this type of yoga, also called as an antigravity yoga. Want to know more about aerial yoga before you start working out on the same ? Let's take a deep dive;
What Is Aerial Yoga ?
Aerial yoga is the same yoga poses that you do using a silk hammock which is suspended from top ceiling as a support to you through flows. The purpose behind using these hammocks is to increase strength and flexibility while allowing you to work out with more challenging poses without adding a pressure on your spine, head, neck or shoulders.
Benefits That You Will Receive Through Aerial Yoga!
Perfect Handstand :
An aerial yoga practitioner can master the art of handstand with the assistance of a hammock. And yes this is what hammock acts as a great support for inversions as it creates no pressure on the head, neck and rest of the spine.
Strengthens your Core :
Aerial yoga increases upper body and core strength as holding onto the silk hammock for the assistance engages one's arms, shoulders and abs. It also helps in improving back, shoulder and neck pain along with improving the joint mobility by opening up tight areas.
Improves blood flow :
Due to the inversions you do with the hammock can also increase blood flow to the back, as you open up your chest and put your heart above your head.
Increase overall fitness and flexibility :
Regular practitioner of aerial yoga states that working out over the hammock helps them improve their complete fitness and flexibility level, as it deepens their poses.
Ashtanga Vinayasa Yoga
While there are many forms of yoga seemingly one of a kind, Ashtanga Vinayasa Yoga is one such athletic form that poses certain challenges to individuals on a physical level. Originated in the city of Mysore, India - the man behind this style of yoga was late Sri K. Pattabhi Jois.

Also referred to as Ashtanga Yoga, this form of yoga is supposedly the energizing, flowing style that connects the body movement with one's breath. This contemporary style of six series is deemed to be the finest blend of ancient philosophies and modern athletic practices
What Is Ashtanga Vinayasa Yoga?
Well, the meaning of 'Ashtanga' is eight limbs or branches, the purpose of which is to create an amalgamation among mind, body, and spirit. There are numerous principles that control the practice of Ashtanga yoga, including:

1. Breath - Postures are controlled for five to eight breaths or even more if it seems possible.
2. Drishti - There is an array of drishtis or gaze points, for every posture in the series.
3. Vinayasa - It is the breathing system that links every movement in the series with the breath.
4. Bandhas - This is the practice which must be performed with the 'bandhas', or body locks. It's carried out to make sure that the breath seems right.
5. Daily Practice - It is recommended to undertake 6 days a week practice, with at least Saturday as the rest day. Even the days of the full and new moon should be considered the rest days. Women are advised not to practice Ashtanga Vinayasa Yoga during menstruation.

Eager to know more about this unique yoga style? it's advisable that you rely on a professional yoga studio located nearby to your place.

Enter Suvi's Yoga House - a reputable yoga studio in Thane, Maharashtra that has regularly been conducting effective and result-oriented asthanga yoga classes in Thane to the complete satisfaction of yogis (a person who practices 'yoga').

We have a team of professional yoga instructors proficient in Ashtanga Vinayasa Yoga who teach this yoga form in the "Mysore Style". In this style, yogis are given the needed support when it comes to learning the sequence they're currently working on.

The instructor provides the assistance instead of offering guidance to the yogi's practice. Our teachers motivate the students to perform this yoga style to the best of their ability so that they can master every pose before switching on to the next.
Multi Style Yoga
What if we told you there was an easy set of practices that would help you deal with every aspect of your life in the most effective way?

Look no further than yoga - a safe and secure way to boost our well-being. In other words, yoga is a practice of mind and body with its origins dating back to 5,000 years ago. There are different styles of yoga which merge a number of physical postures, breathing techniques, and meditation.

Seeking effective yoga classes in Thane? Suvi's Yoga House should be your one and only point of contact where you can opt for Multi Style Yoga. We understand how imperative it is for one to lead a healthy and active life in today's world. Keeping this in mind, we suggest Multi Style Yoga to our students so that they can taste a fine blend of different styles of yoga under one roof.
Why Choose Suvi's Yoga House For Multi Style Yoga?
Our professional team comprises of proficient and experienced yoga instructors who have brought soothing changes in people's lives by showing them the right path leading to wellness. The power of 'yog' cannot be defined in mere words and with the ability to heal the mind, body, and soul, multi style yoga will not only give a boost to your health but take you to a spiritual level.

The instructors leave no stone unturned when it comes to making you feel the passion-soaked in every style of yoga. That's the reason why we have been regarded as one of the leading studios for yoga classes in Thane. You're bound to feel the eternal bliss through our competent instructors who emphasize on delivering the best.

There's no denying yoga has become one of the most admired forms of physical exercise that have been catching the attention of many fitness enthusiasts. Based upon various asanas or physical poses, yoga allows one to have control over their mind and body.
Hatha Yoga
Known as the yoga for the physical body, Hatha Yoga can mean plenty of things. A majority of different forms of yoga can be categorized as Hatha Yoga.

Being a general category, 'Hatha' incorporates various styles of yoga. Dating back to the olden times, it consists of the practice of asanas and pranayama. The perfect combination of these two renders peace to one's mind and body. Thus, it gears up the human body to penetrate into meditation - a deeper spiritual practice that enlightens the soul.

Searching for the best hatha yoga classes in Thane? You have reached the right destination - Suvi's Yoga House - a top-notch yoga studio located in the heart of the city.
So What Is Hatha Yoga?
Well, it has not changed for thousands of years as we shed light on what exactly Hatha Yoga is all about. But we have witnessed a change in our thinking and perception of this yoga style. A yoga class represented as 'Hatha' will usually relate to a set of physical postures as well as breathing techniques.

In other words, Hatha means attaining a state of yoga by the medium of force. Keeping this in mind, Hatha Yoga can be anything you might consider carrying it out with your body. This includes:

1. Asana - yoga postures
2. Pranayama - breathing techniques
3. Mantra - chanting or reciting
4. Mudra - hand gestures
5. Shatkriyas and Shatkarmas - cleansing techniques

Suvi's Yoga House is a leading yoga studio in Thane, Maharashtra that has come a long way from where it all began. We have a team of yoga instructors who skilled in every type of yoga and impart the right knowledge to eager minds whether it's about Hatha Yoga or any other type. Our hatha yoga classes in Thane will transform you into a 'new' you.

In most cases, hatha yoga will be comparatively slow and gentle for those who are amateurs or someone who prefer a relaxed style where they're able to maintain poses for long. So our instructors provide necessary support at every step making this form of yoga a pleasurable affair.
Pregnancy Yoga
On the verge of bringing a new soul into this world in the coming months? Looking for different ways to stay fit or healthy during pregnancy? If you answer 'yes' with immense pride, then settle for no less than Pregnancy Yoga.

When you are expecting, it goes without saying that you want to stay in the best of shape. You can go an extra mile to do what seems the best for your unborn child. So you need quality pregnancy yoga classes in Thane so that you can seek utmost pleasure in yoga while pregnant.

There are different poses that will not only soothe your mind and body but relieve you off stress, back pain, indigestion, and other issues pertaining to pregnancy. They will make your nine months an easier affair.

1. Bound Angle Pose
2. Easy Pose
3. Extended Triangle Pose
4. Head-to-Knee Forward Bend
5. Lotus Pose
6. Warrior II Pose

The feeling of bearing a life inside you is simply phenomenal. Well, you may have your fair share of mood swings - thanks to hormonal changes. That's the reason why yoga is deemed to be the godsend for mothers-to-be like you.

Suvi's Yoga House - a trusted name for serving women like with superior quality pregnancy yoga classes in Thane - will help you tone up your body as well as muscles. For all you mums-to-be, our experienced yoga instructors will help you build much-strength and effective breathing during the time when you're preparing to undergo labour. These classes will reduce those unwanted symptoms and take care of gaining weight during your child-bearing stage.
How Does Yoga Help You During Pregnancy?
Yoga provides a plethora of holistic benefits for mums-to-be.

One of the biggest benefits of yoga is that it alleviates tension around the cervix by opening up the pelvic region.

Yoga helps reduce some of the common symptoms including swollen ankles, constipation, hurtful leg cramps and many more.

Yoga helps pregnant women recover in no time after delivery.

Yoga is, without a doubt, is the best exercise for women likely to step into a brand new world of motherhood. It increases your endurance, flexibility, and mental health so that your baby is born healthy.
Therapeutic Yoga
Yoga has proven to be immensely beneficial for people who learn about and understand this unique and effective form of art. For thousands of years, it has extensively been practiced with therapeutic intention. Serious about reaping excellent benefits provided by therapeutic effects of yoga? Then you must pay attention to therapeutic yoga classes in Thane.

Being a natural, therapeutic form of exercise, yoga comes loaded with a plethora of benefits. Yoga is the most effective way that allows you to deal with a number of health-related issues be it mental, physical and emotional.
Benefits Of Therapeutic Yoga
1. Relieves Stress - A professional instructor with relevant experience in therapeutic yoga will provide you with the right guidance on how to deal with your mental stress. They will help you free your mind from unwanted anxieties and focus on the current situations in your life.

2. Treats Insomnia - One of the greatest advantages of therapeutic yoga is that it helps you manage insomnia. A highly trained instruction with a professional yoga studio like Suvi's Yoga House will use yogic sequences as well as different poses that encourage sound sleep at night.

3. Reduces Anges - Disturbed issues can certainly lead to outbursts and remorse. In the worst case scenario, one can cause self-destruction by punishing and overeating to themselves. A trustworthy yoga instructor will teach how to release anger in the most effective manner through the therapeutic way of yoga.

Regarded as a deeply meditative experience, therapeutic yoga pours a great opportunity on you refraining you from the hustle and bustle of the outside world.

Therapeutic yoga is an effective practice beneficial for those who are recovering from any chronic ailment, or injury. Healing with this form of yoga through restorative yoga (supported postures), hands-on-healing, gentle yoga, and meditation techniques will let your body maintain a perfect balance. Moreover, it will provide you much-needed relief from stress. Suvi's Yoga House is a leading yoga studio that conducts therapeutic yoga classes in Thane at regular intervals for those who are looking to benefit the most out of amazing form of exercise.
Pranayama
Pranayama, the inseparable part of yoga, is the complete breathing exercise. It happens to be an extremely old breathing technique that is commonly practiced among yogis. In simple words, 'pranayama' is how you control your breath. The term Pranayama can be divided into two parts: "Prana" - breath or vital energy in one's body and "ayama" which means control.

If you are curious to know more about the breathing exercise, then you must look for the best pranayama yoga classes in Thane. The professional yoga instructors will teach you the breathing technique which is not only easy to practice but bring relaxation to your mind and body. Suvi's Yoga House, a leading yoga studio in Thane, Maharashtra, will help you practice pranayama in their yoga classes in the most effective way that will make you feel energetic and enthusiastic like never before.
Benefits Of Pranayama:
Boosts the quality as well as quantity of prana.
Makes you active, positive and spirited.
Brings purity to the mind and body.
Brings oneness between mind and body which makes you strong on a mental, spiritual and physical level.
Opens blocked nadis and chakras which boosts your spirit and lifts your mood.
With this type of yoga, it becomes easy for you to control rhythms of pranic energy with pranayama and leads to a healthy mind and body. Hatha Yoga, one of the yoga techniques, also shed light on 8 different types of pranayama which will not only give you inner peace but help you achieve a healthy mind.
Different Pranayama Poses, Breathing Techniques And Exercises:
1. Breath Retention
2. Channel Cleaning Breath
3. Conqueror Breath
4. Deer Seal
5. Lion Pose
6. Root Bond
7. Single Nostril Breath
8. Skull Shining Breath

Remember yogic practice will do you no good if you do not breathe in the right way while getting in and out of the posture. Always keep in mind that respiration is linked to your heart and your heart health's quality affects your lifespan. Thus, it is very important that you take a deep breath during this breathing technique. Suvi's Yoga House will conduct the best pranayama yoga classes in Thane for you so that this commendable breathing technique makes you feel rejuvenated throughout the day.
Hospital : Suvi's Yoga House
Address : Ground Floor, Near Rajmata Vadapav, Ganesh Bhuvan,
Ram Maruti Rd, Naupada, Thane (W, Thane, Maharashtra 400602
Contact No : +91 99308 53757
Email : info@suvisyogahouse.com
Website : www.suvisyogahouse.com
Created On June 2021
SHARE THIS: