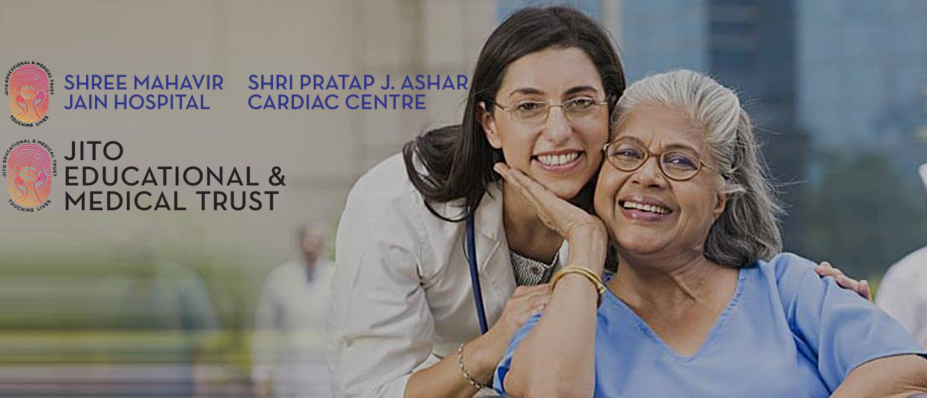 Image Source: www.mahavirjainhospital.com
About Shree Mahavir Jain Hospital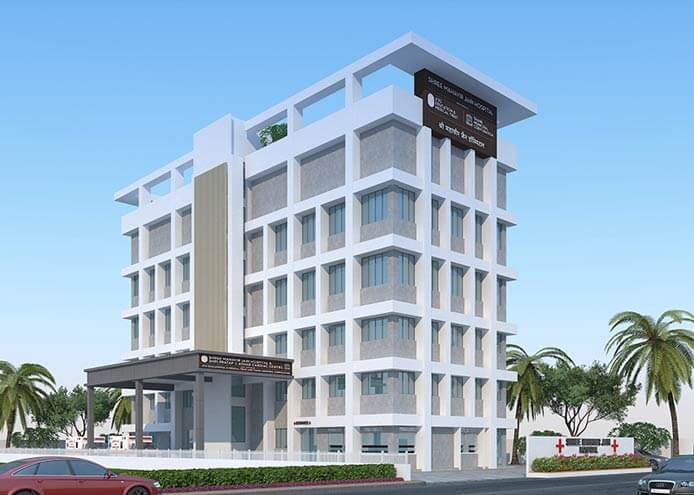 Founded in 2019, Shree Mahavir Jain Hospital is a joint initiative of the Thane Municipal Corporation and JITO Educational & Medical Trust. It is a multi‐specialty tertiary care unit with more than 100 beds spread over a total built up area of approximately 20,000 sq. ft.

In Mumbai, where quality health care is available at a premium, Shree Mahavir Jain Hospital aims to offer accessible and quality medical care to patients across a diverse socio-economic strata at virtually nominal costs. The focus is clear – to bring quality healthcare to common man.
About JEMT
JEMT is a Non-Government Organisation (NGO) registered under Bombay Trust Act, 1950. The Trust supports and drives innovation in areas of healthcare, education, culture and business through grants, direct sponsorships, corporate sponsorships and co-partnership initiatives. It brings together a pool of competent individuals, government bodies, international agencies and like minded private sector organisations to nurture a self sustaining ecosystem that collectively works to go above and beyond in making a difference to the society as a whole.
Departments offered at Shree Mahavir Jain Hospital In Thane West
Accident & Emergency Care
Anaesthesiology & Pain Management
Bariatric surgery
Cardiology & Cardiothoracic Surgery
Clinical Nutrition & Dietetics
Critical Care
Dental and Maxillofacial Surgery
Dermatology and Cosmetology
Ear, Nose & Throat (ENT)
Endocrinology
Gastroenterology and GI Surgery
General and Laparoscopic Surgery
Internal Medicine and Infectious Diseases
Medical Oncology And Oncosurgery
Nephrology
Neurology & Neurosurgery
Obstetrics and Gynaecology
Ophthalmology
Orthopedic Surgery
Paediatrics
Pathology Laboratory
Physiotherapy
Plastic and Reconstructive Surgery
Psychiatry
Pulmonology
Radiology
Urology
Philosophy
Shree Mahavir Jain Hospital believe every journey begins with a single step. One act of service, one encouraging word, one gift of generosity is often all it takes to bring hope where it's needed most.
Vision
To contribute substantially towards curative, preventive and promotive healthcare, while retaining an established reputation of care for all sections of the society – that is, to be a Hospital with a Heart.
Mission
To provide care for patients as if they are your own family. At Shree Mahavir Jain Hospital, They value human life and endeavour to provide good quality, ethical medical care with compassion, dedication and a smile.
Motto
Touching Lives Their goal is to touch more lives, relieve suffering and provide every patient with the best healthcare experience
Core Values
At Shree Mahavir Jain Hospital They devoted to

Clinical Excellence
They are driven by a relentless pursuit to ensure exemplary patient care & positive clinical outcomes

Patient Centricity
They believe that patient and family-centric care forms the crux of our ideologies and is critical to all our efforts

Quality & Safety
They aim to provide quality medicare care with unrelenting attention to clinical excellence & patient safety

Empathy
They have a deep regard for humanity and treat everyone with utmost respect and dignity

Integrity
They are committed to being forthright, transparent and principled in on all our healthcare practices.

Teamwork
They trust each other and work collectively to efficiently deliver on the most complex medical challenges

Innovation
They leverage technology to innovate and back our action-oriented approach to provide the best-possible medicare
Created On Mar 2020
SHARE THIS: