About Akruti IVF
Akruti provides World-class Medical Services in Fertility related problems to patients, with the sole aim to bring happiness in their lives, by fulfilling their long-cherished dream of having a baby.
Specialises in:
IVF Treatment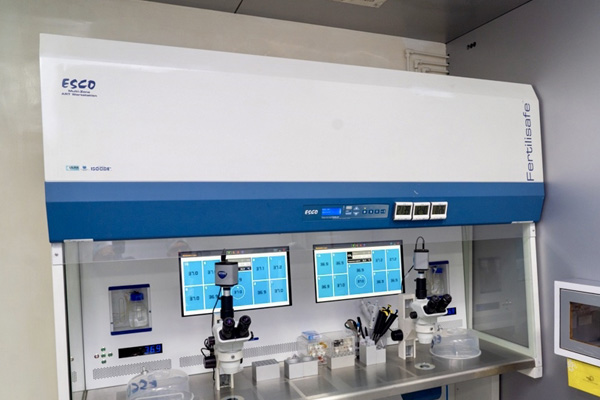 In Vitro Fertilization or IVF treatment is the complex chain of processes which is used for helping with fertility or stop genetic problems and help with a child's conception.

It is undoubtedly the best form of facilitated reproductive technology. Reason of infertility and your age are the 2 most important factors which affect the chances of you having a well-nourished baby using the IVF procedure.
PGS Treatment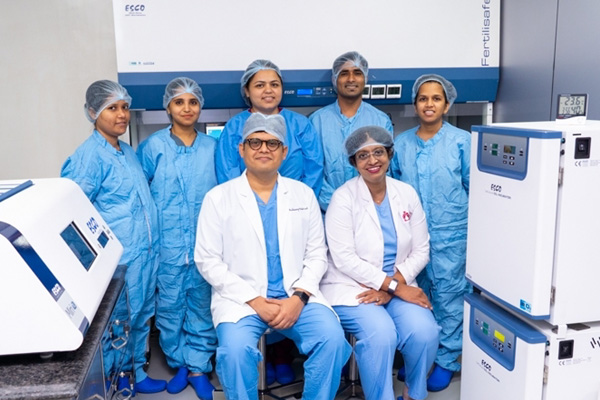 Preimplantation Genetic Screen (PGS) is a medical procedure in IVF treatment.

By this advanced screening, the embryos are tested for any abnormality in chromosomes, to select the right and healthy ones for planting and achieve successful pregnancy.
Fertility Enhancement Surgery
Reproductive surgery does not solely include tubal surgery, but also uterine surgery (surgery for malformations and myomas) and treatment for endometriosis.

Optimal management of Female Infertility needs a proper co-ordination between the endoscopic surgeon and ART specialist
TESA Treatment
Testicular Sperm Aspiration (TESA) is a surgical procedure, used in male infertility treatment to find and extract sperm cells from the male partner, who does not have sperm in his semen.
The Growth of Akruti IVF
The journey of Akruti IVF Centre starts in the year 1991, when Dr. Mrs. Manik Kale started a Clinical Setup, offering basic fertility services and an obstetric Unit. The intention was to serve childless couples, bringing the Medical Service with skill at affordable cost to avail basic fertility services.

In the year 1995, this facility was upgraded and a Unit of Minimal Access Surgery was launched. This was after the completion of Advanced Laparoscopy Training in Kiel, Germany by Dr. Manik Kale. At that time this was the very first one in Thane District.

During the year 2000, Dr. Rajendra Kale joined hands with Mrs. Manik Kale. Under the auspices of Akruti IVF, an ultra-modern Advanced Reproductive Technology (ART) Unit was started in Dombivli. In the last two decades, more facilities in this field like Time Lapse Unit, Preimplantation Genetic Screening (PGS), and Preimplantation Genetic Diagnosis (PGD) were inducted in this In Vitro Fertilization (IVF) Centre.

In the year 2012, Dr. Chinmay Pataki joined Akruti Fertility Centre and along with Dr. Manik Kale, they scaled newer heights in advanced fertility treatments.

Closely following this, in the year 2015 a state of the art IVF Unit was launched in Thane. In 2018 after successful completion of training in Male Infertility Dr. Pataki, started advanced male infertility services
The Treatments Available Are:
Female Fertility Services

Individualized ovulation study
Advanced IUI
InVitro Fertilization
ICSI
IMSI
Surrogacy
Embryo Donation
Embryo Transfer

Advanced Services

Timelapse IVF Cycle
PGS
PGD

Male Infertility Services

TESA
PESA
MESA
MACS
IMSI
Sperm Donation

Implantation Rate Improvement

Endometrial Rejuvenation Programme
Advanced Color Doppler Study
Platelet Rich Plasma Therapy
Endometrial Receptivity Assay

Women's Health

PCOD Management
Obesity
Psychological Counselling
Hormonal Imbalance
POIF

Fertility Enhancement Surgery
Created On Mar 2020
SHARE THIS: