Walking Is The Cheapest Way To Boost Your Mental Health. Here's Why
February 2022
SHARE THIS: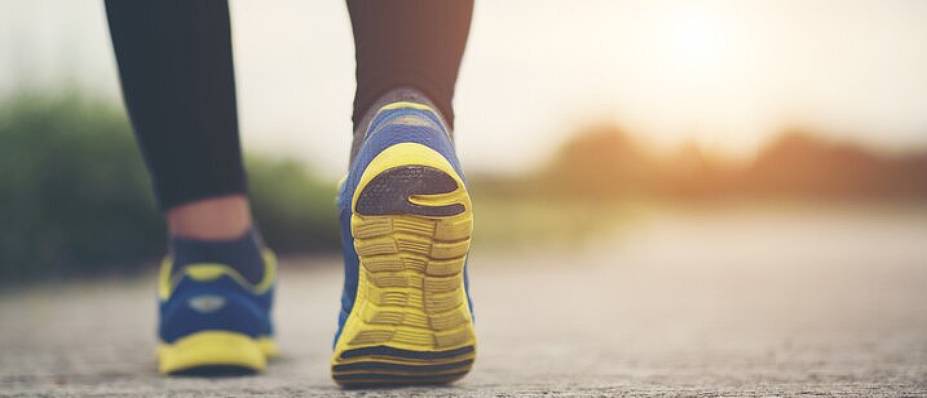 December feels like the month of joy and celebrations whereas January on the other hand is thought to be the most depressing month in the year? Why? The weather is cold, days are shorter, the giving spirit and festivities seem to have passed and summer seems a while away. This often leads to a slump in happiness and productivity but we're here to tell you that it doesn't have to. To boost your mood, all you have to do is walk. Yes, the simple act of putting one foot in front of the other has significant health benefits. Not only will it increase your energy and productivity levels but it will also decrease anxiety and depression.

We often look at exercise as a tool that will help us look better physically which often leads to us falling off the bandwagon. It starts feeling like a chore and we end up avoiding it at all costs. Walking is simple since it doesn't require any specialized skill. If you still aren't sold on the benefits of going for a daily stroll, keep reading…
Benefits of walking
Walking can boost your cardiovascular health and improve blood pressure. It is also a great remedy to better your quality of sleep, maintain your weight and mobility, and may help increase metabolism. Just going for a brisk stroll for 30 minutes a day for five days a week is all you need to do to better your physical and mental health, which we all know are tied together.
Why walking is good for your mental health
Just the fact that you're out in nature, getting some air, and stepping out of the place where you spend your whole day can do wonders in helping you to refocus and realign your thoughts. It will help you to wind down, relax and clear your mind. Don't believe us? Spend 30 minutes going for a walk versus scrolling on social media and you'll see the difference.

Walking can help boost your mood because it increases blood circulation to your brain and body. This has a positive influence on your central nervous system which is responsible for your stress response to situations. By walking, you literally calm your nerves down.
How to increase the likelihood of sticking to exercise
We've all made unsustainable plans to exercise and failed. But if you keep the following tips in mind, you have a better chance of powering through the initial difficult days.

• Start easy

Begin with a simple goal of going for a two or three-minute stroll every hour or so. When you settle into that habit, try to go for a walk for 20 minutes once a day. Build this habit up and increase the time duration as per your daily schedule.

• Make it a thing of joy

If you don't like walking by yourself, find an exercise buddy. Try listening to podcasts or audiobooks that you've been putting off for a while or use the time to catch up on some music.

• Invest in comfort

Make sure your workout wear makes you feel good. If your shoes aren't comfortable, you're not going to feel like moving in them, forget walking.

• Don't compare your progress with other people's

This seems easier said than done, especially in a day and age where everyone posts everything about their lives on social media. Comparing yourself with others leads to negative feelings and will undermine your plan of bettering your mental health. Instead, think of how far you have come with your exercise and pat yourself on the back.
Source: hercircle.in
Also Read : Top Causes of Eye Problems
SHARE THIS: